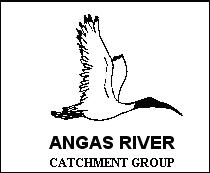 Join us for a Walk at Bullock Hill Conservation Park
followed by our 2016 AGM
Sunday September 11th 2016
9:45am meet at the Strathalbyn Natural Resource Centre (Corner of Catherine and Donald Streets) to car pool or
10:00am at the Wattle Flat Road Gate.
Bullock Hill Conservation Park has been a site for a number of GWLAP projects in recent years and will be a revegetation site under 20 Million Trees. Come along to hear about the exciting works being undertaken here.
Please RSVP for catering by 6th September to
Sherie Bain 0437 953 120 / sherie.bain@gwlap.org.au
2016-09-11 09:45
2016-09-11 09:45
Australia/Adelaide
Angas River Catchment Group AGM
Join us for a Walk at Bullock Hill Conservation Park followed by our 2016 AGM Sunday September 11th 2016 9:45am meet at the Strathalbyn Natural Resource Centre (Corner of Catherine and Donald Streets) to car pool or 10:00am at the Wattle Flat Road Gate. Bullock Hill Conservation Park has been a site for a […]
Strathalbyn Natural Resource Centre
info@adamidesign.com.au