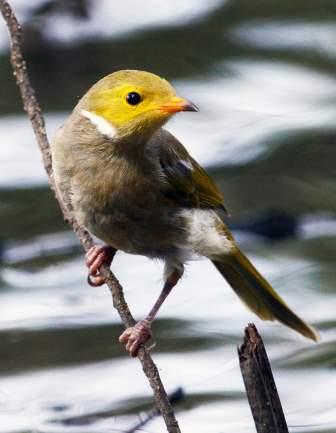 Calling all birdwatchers!
Join us for a morning walk with John Gitsham in Bullock Hill Conservation Park, to view and record the bird species present for the Friends of Cox Scrub.
Tuesday 16th May, 8:30am to 1:00pm.
Morning tea and lunch will be provided.
Places are limited to 15 people only.
Bullock Hill Conservation Park is a 200 Ha reserve comprised of Pink and Cup gum, with a dense understorey of acacia and mixed heath. A native grassland with scattered Blue Gums thrives along the park's eastern boundary.
According to Birds SA, common species in the park include Common Bronzewing, Superb Fairywren, Brown-headed Honeyeater, Red Wattlebird, Grey Strikethrush. Less common species include Peaceful Dove, Rainbow Bee-eater, Buff-rumped Thornbill, Black-faced Cuckooshrike.
Access to the park is via Wattle Flat Road and the park is signposted.
This project is supported by the SA Murray-Darling Basin Natural Resources Management Board through funding from the Australian Government's National Landcare Programme and the NRM Levy.
2017-05-16 08:30
2017-05-16 13:00
Australia/Adelaide
Bird Walk at Bullock Hill
Calling all birdwatchers! Join us for a morning walk with John Gitsham in Bullock Hill Conservation Park, to view and record the bird species present for the Friends of Cox Scrub. Tuesday 16th May, 8:30am to 1:00pm. Morning tea and lunch will be provided. Places are limited to 15 people only. Bullock Hill Conservation Park […]
Bullock Hill Conservation Park
info@adamidesign.com.au