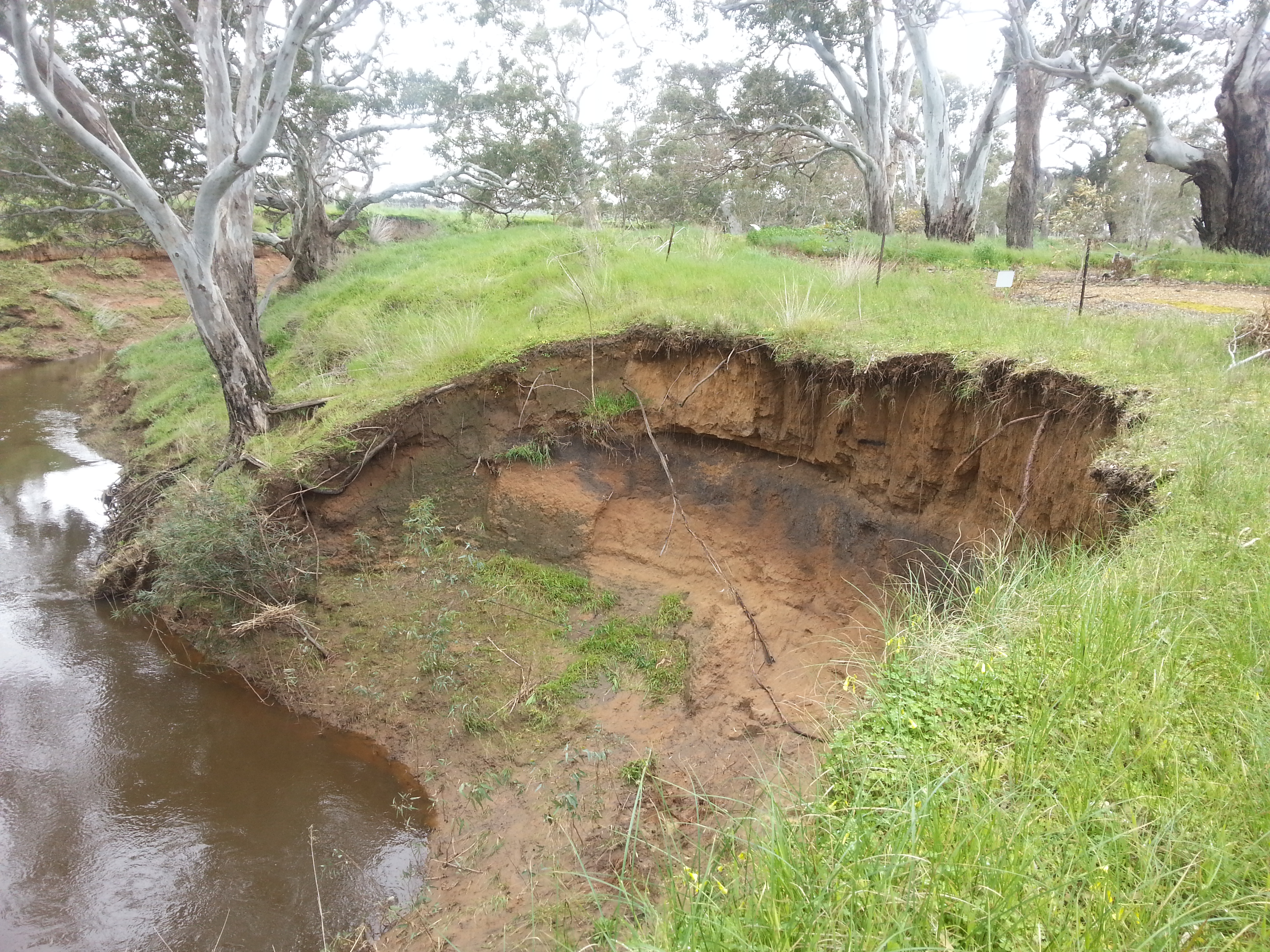 Erosion Control
Workshop and field excursion with Rod Dowie
Where: Strathalbyn Natural Resource Centre, 6 Catherine Street, Strathalbyn followed by a visit to an erosion site near Langhorne Creek.
When: Tuesday 29th November 2016, 9:00am – 12:00pm
This season has seen our watercourses flow like we haven't seen for a good while. It was amazing to watch but it has also taken its toll on stream and river banks.
Come and hear erosion control consultant Rod Dowie share his expertise on erosion and visit a local site to see how his advice could be put into practice.
Rod has 31 years' experience in the agricultural, environmental and education sectors and has done extensive project work with rural communities across the Adelaide Hills, Fleurieu Peninsula, Mid North, Riverland and Eyre Peninsula.
Rod has been an erosion control consultant for 12 years to NRM Boards and private enterprises.
RSVP is essential:
Jacqui Wilson
Community Engagement Project Officer
8536 5617
jacqui.wilson@gwlap.org.au
This project is suppported by the SA Murray-Darling Basin Natural Resources Management Board through funding from the Australian Government's National Landcare Programme and the NRM Levy
2016-11-29 09:00
2016-11-29 12:00
Australia/Adelaide
Erosion Control Workshop
Erosion Control Workshop and field excursion with Rod Dowie Where: Strathalbyn Natural Resource Centre, 6 Catherine Street, Strathalbyn followed by a visit to an erosion site near Langhorne Creek. When: Tuesday 29th November 2016, 9:00am – 12:00pm This season has seen our watercourses flow like we haven't seen for a good while. It was amazing […]
Strathalbyn Natural Resource Centre
info@adamidesign.com.au