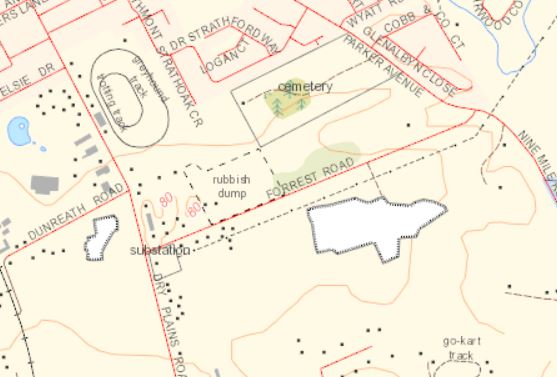 nrmFARM is a free online farm management program that allows you to create and save maps of your property
WHERE: Strathalbyn Natural Resource Centre, 6 Catherine Street, Strathalbyn
WHEN: Monday 19th December 2016, 10:30am -1:00pm
PRESENTED BY: Tony Randall, Principal Project Officer Sustainable Farming, Natural Resources SA Murray-Darling Basin.
nrmFARM is a free online farm management program for farmers, horticulturalists, and rural property owners in the Natural Resources, SAMDB region. Accessed by a secure log-in, nrmFARM is a web based farm management tool which allows users to create and save a map of their property and record farming actions and activities that have been undertaken on it.
nrmFARM allows users to record information including:
Crop and livestock types
Fencing and irrigation
Soil improvements and fertiliser applications
Chemical applications
Animal husbandry activities
Spraying and baiting
Soil test results
Registration is essential. Please bring your own laptop (a limited number are available to borrow with prior notification) wifi and lunch will be provided.
Please register before Friday 16th Dec. Numbers are strictly limited.
RSVP to
Jacqui Wilson
Community Engagement Project Officer
P:  08 8536 3339
M:  0400 036 843
E:  jacqui.wilson@gwlap.org.au
This project is supported by the SA Murray-Darling Basin Natural Resources Management Board through funding from the Australian Government's National Landcare Programme and the NRM levy.
2016-12-19 10:30
2016-12-19 13:00
Australia/Adelaide
How to use nrmFARM
nrmFARM is a free online farm management program that allows you to create and save maps of your property WHERE: Strathalbyn Natural Resource Centre, 6 Catherine Street, Strathalbyn WHEN: Monday 19th December 2016, 10:30am -1:00pm PRESENTED BY: Tony Randall, Principal Project Officer Sustainable Farming, Natural Resources SA Murray-Darling Basin. nrmFARM is a free online farm […]
Strathalbyn Natural Resource Centre
info@adamidesign.com.au