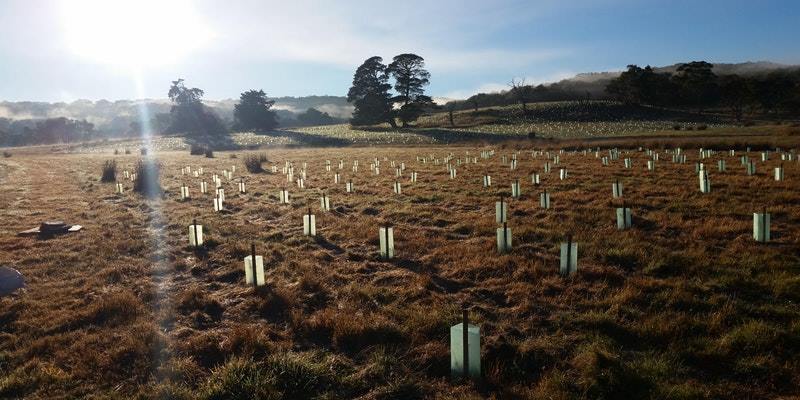 Looking to plant some seedlings on National Tree Day?
Come to our free planting event at Kyeema Conservation Park on the 30th of July from 9am until 4pm.
Help us plant up to 4000 seedlings to continue restoring woodland plant communities and  threatened plant species such as Allocasuarina robusta (Mount Compass Oak Bush)  and Coronidium rutidolepsis (Pale Everlasting Daisy)
All welcome! Just come for as much time as you can spare 🙂 
Sunday 30th July
Woodgate Hill road, Hope Forest
9am to 4pm (or until we finish)
Lunch and morning tea provided
All you need to do is turn up wearing appropriate work clothes and solid footwear.
Special project partners and supporters – Friends of Kyeema, SA Forestry Corporation, Natural Resources, SAMDB and the Toyota Land-cruiser Club will be helping us on the day!
This project is part of GWLAP's 20 Million Trees Projects and will see over 20,000 seedlings planted by season end.
You can register your interest by clicking on this link.
This project is supported by the 20 Million Trees Programme through funding from the Australian Government's National Landcare Programme.
2017-07-30 09:00
2017-07-30 16:00
Australia/Adelaide
National Tree Day – Planting Day at Kyeema
Looking to plant some seedlings on National Tree Day? Come to our free planting event at Kyeema Conservation Park on the 30th of July from 9am until 4pm. Help us plant up to 4000 seedlings to continue restoring woodland plant communities and  threatened plant species such as Allocasuarina robusta (Mount Compass Oak Bush)  and Coronidium rutidolepsis (Pale […]
Kyeema Conservation Park
info@adamidesign.com.au