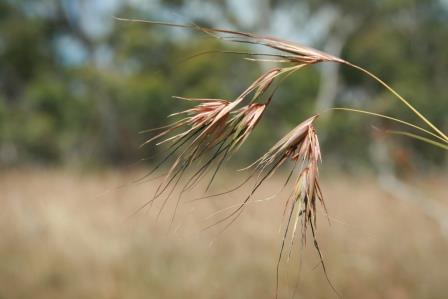 Goowla to Wellington LAP are offering two workshops on native grasses at the Strathalbyn Natural Resource Centre on Tuesday 9th May.
10am – 12pm – Introduction to grass ID
1pm – 3pm – Native grasses of the Eastern Mount Lofty Ranges
Both workshops will be presented by Nicola Barnes, Senior Project Officer with Natural Resources, SA Murray-Darling Basin.
It is possible to book into both sessions or just the morning or afternoon session.
In the morning Nicola will take us through the basics of how to identify grasses. The workshop will provide a good foundation for the afternoon session which will focus more specifically on native grasses of the Eastern Mount Lofty Ranges.
Nicola's grass workshops are always very popular. Places are limited and bookings are essential.
Please register at:  https://native_grasses_of_emlr.eventbrite.com.au
This project is supported by the SA Murray-Darling Basin Natural Resources Management Board through funding from the Australian Government's National Landcare Programme and the NRM levy.
2017-05-09 10:00
2017-05-09 15:00
Australia/Adelaide
Native Grasses of the Eastern Mount Lofty Ranges – 2 workshop sessions
Goowla to Wellington LAP are offering two workshops on native grasses at the Strathalbyn Natural Resource Centre on Tuesday 9th May. 10am – 12pm – Introduction to grass ID 1pm – 3pm – Native grasses of the Eastern Mount Lofty Ranges Both workshops will be presented by Nicola Barnes, Senior Project Officer with Natural Resources, […]
Strathalbyn Natural Resource Centre
info@adamidesign.com.au