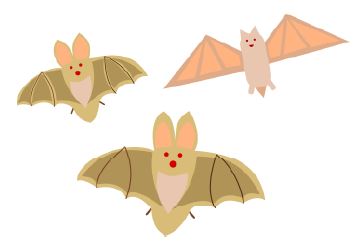 Come and learn about our native bats – find out what is in your back yard
Come and meet our bats! These little creatures are all around us and yet we rarely see them or think about them.
Chris Grant will talk about the amazing world of bats;
what they eat
how they fly in the dark
the incredible variety of bats
where the live and why their conservation is important
We will try to catch bats using mist nets and harp traps – there are 12 species we could catch. We will probably see some bats flying around if it is a nice warm night and will certainly hear their echolocation on bat detectors.
Chris has studied bats for 15 years and traveled around the world catching bats and speaking at conferences.
This evening is suitable for the whole family!
RSVP by Wednesday 9th March to:
Jacqui Wilson
0400 036 843 / jacqui.wilson@gwlap.org.au

2016-03-11 19:30
2016-03-11 19:30
Australia/Adelaide
Strathalbyn Bat Night!
Come and learn about our native bats – find out what is in your back yard Come and meet our bats! These little creatures are all around us and yet we rarely see them or think about them. Chris Grant will talk about the amazing world of bats; what they eat how they fly in the […]
Strathalbyn Natural Resource Centre
info@adamidesign.com.au