At the Goolwa to Wellington LAP AGM last month, two of our board members, Chris Bagley and Gerry Thompson decided to stand down from their positions on the Goolwa to Wellington LAP Board of Management.
Gerry Thompson has been a member of the GWLAP Board since 2012. During this time he has provided links with the Milang and Districts Community Association, Lakes Hub Advisory Committee and the Friends of Nurragi. Gerry has generously given his time to attend Board meetings and has represented the Board at many other workshops and community consultation events. Gerry was a keen participant in GWLAP deliberations, bringing his experience and perspective to GWLAP governance, strategy and operational matters.
Chris Bagley joined the GWLAP Board in 2007, and has been a very valued member. Chris is committed to promoting sustainability for broad acre farming in our district and has provided a view of biodiversity management from a farming perspective. During the drought years, Chris worked closely with Government and the community to come up with solutions to unprecedented problems. Chris continues to be member of Coorong and Lower Lakes Community Advisory Panel, the Point Sturt and Districts Landcare Group and the Milang Agricultural Bureau. We will miss his thoughtful and considered contributions to the GWLAP Board.
Thank you to both Gerry and Chris for your contributions to Goolwa to Wellington LAP.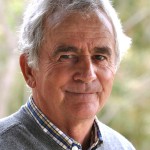 Chris Bagley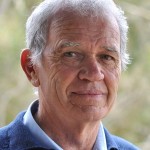 Gerry Thompson