Nearly six months ago the GWLAP received a $5000 grant from DEWNR on-park Support Grants to continue with restoration works in the Finniss conservation park.
This funding is addressing red alert weeds including blackberry, broom, ash and briar rose. The Finniss Conservation Park is one of our less known parks boasting some of our most rugged and beautiful landscapes on the Finniss River.
Here are some before and after pics of some of the works this grant has achieved and the areas and plants it is protecting so far. Still have some pines to go and many years of follow-up. Thank-you for the support!
Before works on extensive Blackberry: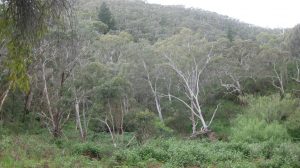 Following blackberry control using selective herbicides carefully applied by skilled contractors with excellent plant ID skills: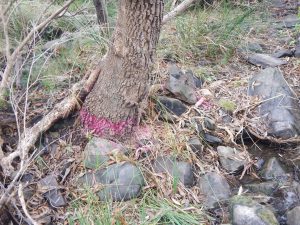 Mentha Australis (River Mint)