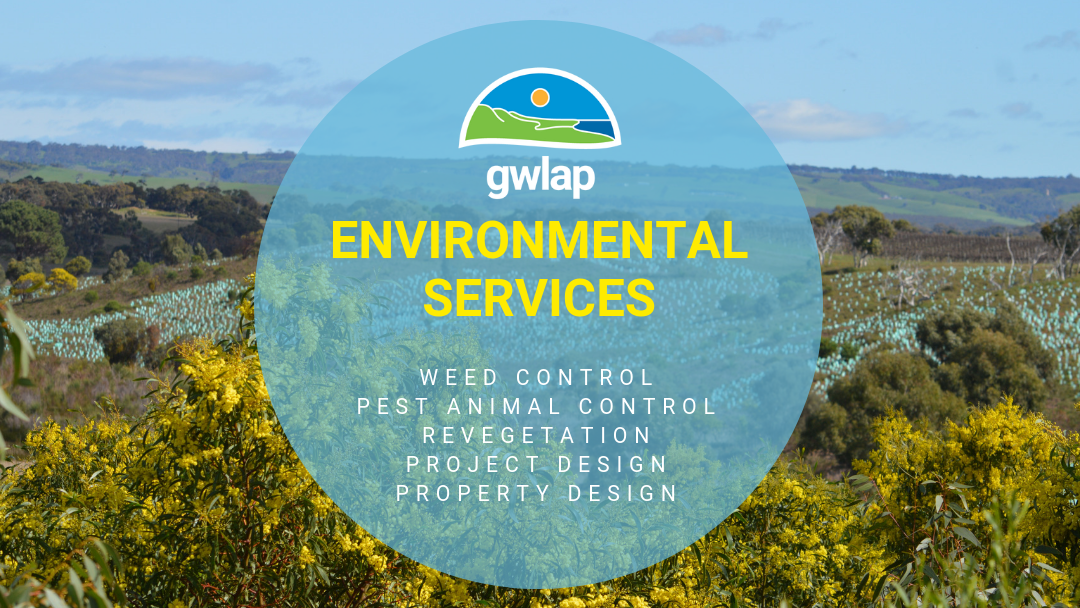 GWLAP offers contracting services for on-ground environmental projects including:
NATURAL AREA MANAGEMENT
Native vegetation assessments
Weed control
Feral animal control
Revegetation
Erosion control
Fencing
Flora and fauna monitoring
Seed collection
Native plant propagation
URBAN AMENITY MANAGEMENT
Native garden design and construction
Site preparation and maintenance
Propagation and supply of local native plants
Minor earthworks
Irrigation
PROPERTY MAINTENANCE
Technical advice
Property management plans
Weed control
Feral animal control
Fencing
Fire fuel load reduction
Trail construction
All proceeds help our local environment
The Goolwa to Wellington Local Action Planning Association is a not for profit community organisation established in 1998. Our mission is to work with the local community to protect and restore our local vegetation and to sustainably manage our natural resources. All profits made by GWLAP Environmental Services are used to improve our local environment.
We operate with a team of highly skilled operators with many years of experience.